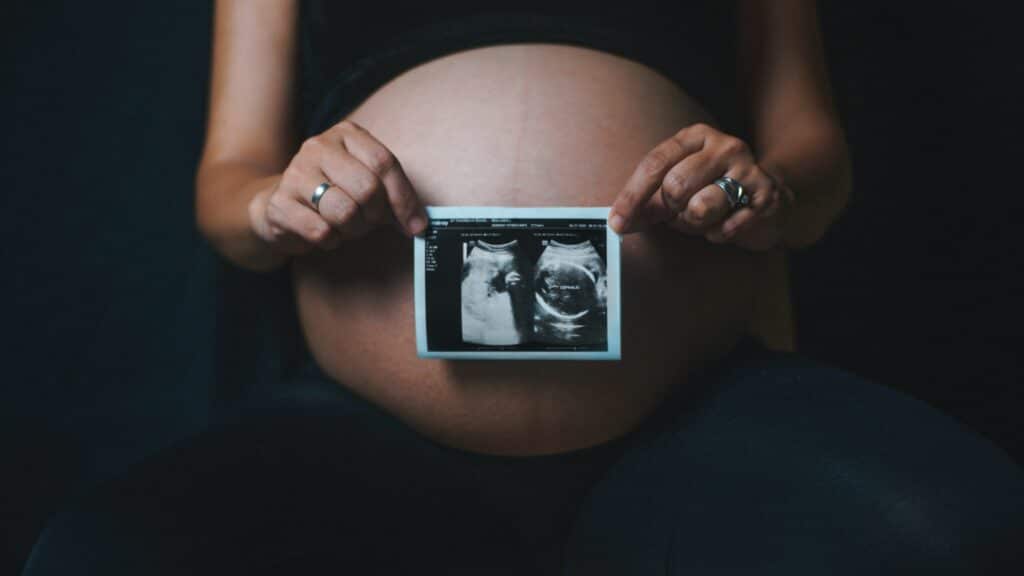 5 Reasons Why You Should Take Maternity Photos
Having a baby is one of the most amazing things that you will ever experience. The little human being that you created is absolutely perfect and deserves to be celebrated! One way to do this is by taking maternity photos. Here are 5 reasons why maternity photos are important:
1) Maternity photos allow you to document your pregnancy journey and preserve precious memories.
2) They are a great way to show off your beautiful baby bump!
3) Maternity photos can be shared with friends and family who can't be there in person.
4) They make an excellent addition to your baby's photo album.
5) Taking maternity photos is fun! It's a great opportunity to pamper yourself and feel beautiful during such an incredible time in your life.
To capture this special time in your life
As a mother-to-be, there can be no more special time in your life than those nine months before your baby is born. While you are feeling the joy of all this impending change, why not capture it forever with a maternity photoshoot? Look for a photographer who specializes in maternity photography and can create stunning, timeless images that fully represent this unique moment. Whether you want to commemorate the reflection of nature with shots outdoors or the safety of home with studio shots, maternity photoshoots give you the opportunity to stand out and showcase your journey into motherhood. It is a wonderful way to keep memories alive for yourself and for future generations. With an experienced maternity photographer, even the tiniest details will be beautifully captured and preserved as a tribute to this special time in your life. So find yourself a maternity photoshoot, and let those moments be yours forever!
To document your baby's growth
Documenting the growth and development of your maternity journey and baby's first year is something that many parents cherish for a lifetime. One way to do this is by booking a maternity and newborn photographer who can capture all of those beautiful memories, from maternity shoot to the baby's first milestones. A maternity photoshoot should be done around week 33-36, when your belly bump starts to really show, so that you can capture those precious moments, be it maternity dress with florals and pastels or neutral tones. For the newborn photo session, it is best to book 1-2 weeks after delivery as this allows enough time for your baby's skin to heal in new environment. Also doing it earlier makes life easier while they are still quite sleepy! Photographers specialising in maternity and newborn photoshoot works hard to make sure you get both classic and artistic photos capturing precious moments of joy. You will be happy with results when you look back at these photos decades later! So make sure not to miss out on capturing such beautiful moments of transition with maternity and newborn photoshoots! Book one now!
To have beautiful photos to share with family and friends
The details of life are often short-lived, such as the maternity period or a special family reunion. To capture these moments so they won't be forgotten, it's important to have beautiful photos to share with family and friends. With the right photographer, it's easier than ever before. They can provide tips on poses and wardrobe, as well as areas in your town that can make for the perfect background setting. Plus, they can ensure everyone is looking their best so you have magination worthy images to look back on and pass down through generations. It takes time to find the right maternity photographer or family portrait specialist – but the effort will be well worth it when you see your digital gallery of stunning photographs! Friends and family will appreciate them for years to come, giving you some warm fuzzy feelings each time you look at them. Search online for photographers near you – with a Google search you might even be able to read reviews from past customers! Soon you'll be able to experience watching your favorite people smile in a beautiful portrait. Make sure those moments will forever live on in pictures by booking a maternity photographer today. Life moves fast – don't let it slip past without preserving some of its beauty for later! With a specialty maternity photographer or family portrait specialist at your side, this dream is very achievable! Here's wishing you all the best with capturing memories that last a lifetime!
To remember how you looked and felt during pregnancy
The journey of pregnancy is an incredible one that's worth taking the time to remember. The maternity photoshoot is becoming a popular way to do just that. A professional photographer will help you capture those moments in which you look and feel your best. Your maternity photoshoot can help you document and celebrate the changes your body has gone through during pregnancy, as well as creating everlasting images of both you and your baby before meeting them for the first time. Plus, maternity photoshoots are a great opportunity for family members to get involved, allowing loved ones to take part in such a meaningful moment without having to be there physically. Getting snapped by a maternity photographer is a perfect and beautiful way to hold onto precious memories of what it was like to carry your little one inside and truly cherish each moment before they arrive. So if you're looking to remember the journey of how you looked and felt during pregnancy, consider booking a maternity photoshoot with a trained photographer today! It's an experience that will produce amazing photos and also ensure lasting memories of this special moment in your life.
Because you deserve to feel beautiful!
Everyone deserves to feel beautiful, no matter what stage of life they are in! If you're currently expecting a baby and would like to commemorate this special occasion with maternity photos, there's no better time than now. Finding the perfect photographer can make all the difference in how your pictures turn out, and make sure you're choosing one who will capture all the beauty of maternity. With their knowledge and experience, they can make use of perfect angles, lighting and poses so that you will have maternity photos that you'll cherish forever. And don't forget to bring along some outfits to help show off your maternity photos even more! When it comes time for those first baby images, you'll have seen enough maternity photos by then that you won't be afraid to share your own with family or friends. So go ahead and book your maternity photoshoot today – because you definitely deserve to feel beautiful!
Get Your Free quote Today
Congratulations on your upcoming arrival! You are about to embark on a new and exciting chapter in your life. As you prepare for this journey, we wanted to remind you that it's important to capture this special time. A photoshoot during pregnancy is the perfect way to document your baby's growth and to have beautiful photos to share with family and friends. Plus, you will remember how you looked and felt during those nine months. You deserve to feel beautiful! Are you ready to create memories? Contact us today to book your families photoshoot. We can't wait to work with you!
GET IN TOUCH